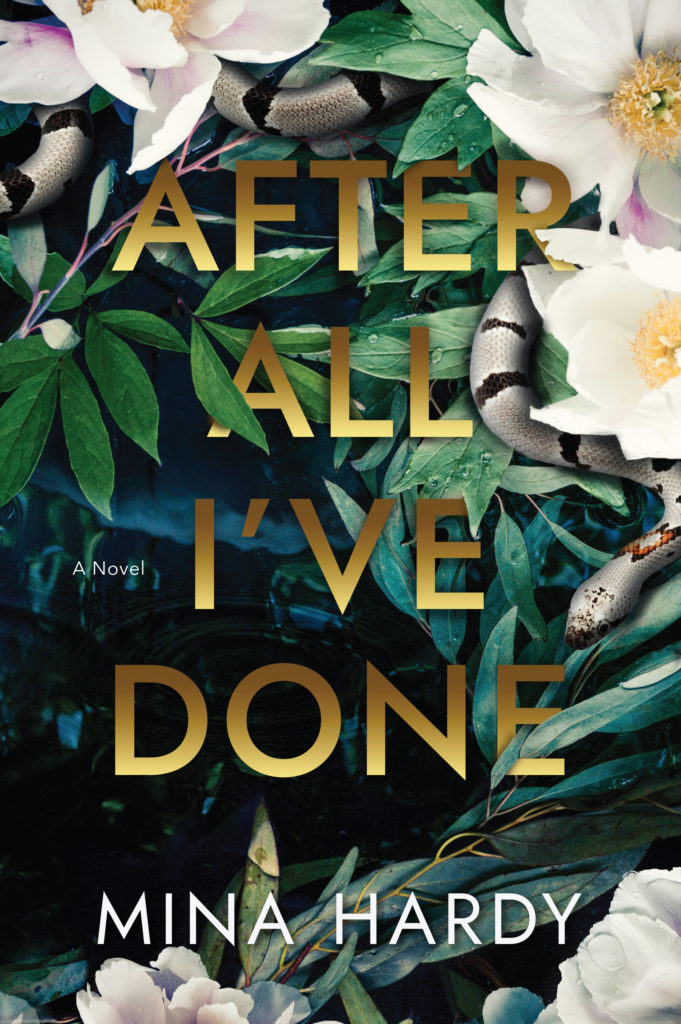 AFTER ALL I'VE DONE
Writing as Mina Hardy, New York Times bestselling author Megan Hart delivers a thrilling new psychological suspense for fans of The Woman in the Window and When the Lights Go Out.
She's lost her best friend, her husband–and possibly, her mind.
Five months ago, an accident left Diana Sparrow badly injured and missing a few months of her memory. As if that's not enough, she's started having recurring nightmares about the night of the accident. Dreams that feel so real, she's left questioning: maybe she didn't just slide off the road into a ditch. Maybe, just maybe, she hit something. Or someone.
She can't turn to her former best friend Val, who's been sleeping with Diana's husband Jonathan for months, but she might find some comfort in newcomer Cole Pelham. Yet the closer they become, the more Diana begins to wonder what really happened that night–and how Cole might be connected. Worse, it seems everyone else could be involved, too.
Who was with her that night? What really happened? As her life unravels thread by thread and the dreams become too real to ignore, Diana will have to face the unthinkable–and do the unforgivable.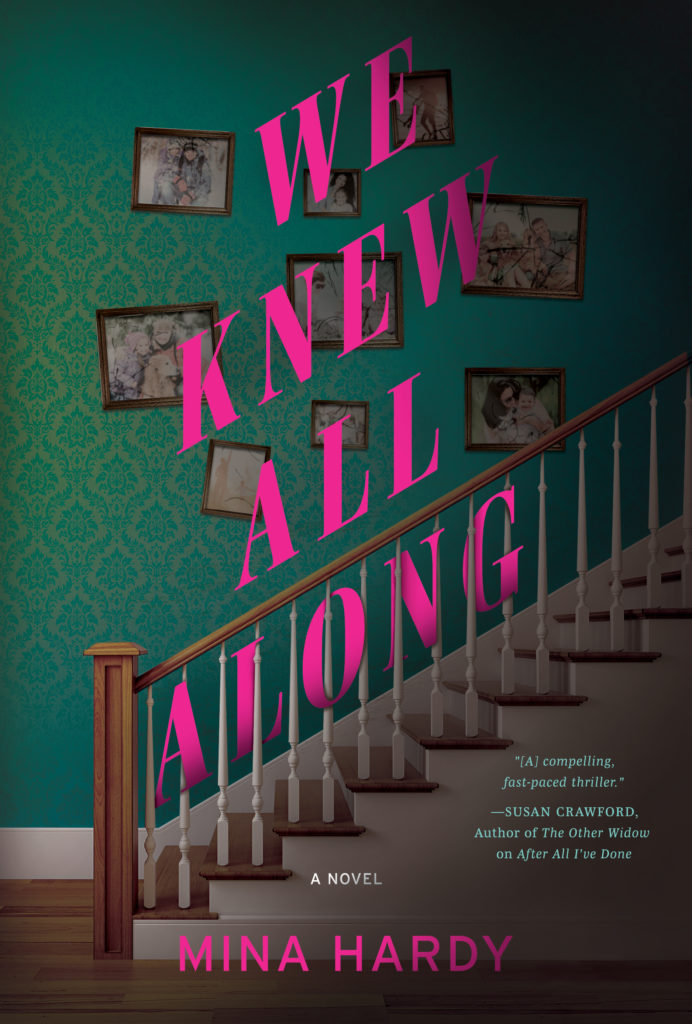 WE KNEW ALL ALONG
For fans of Sally Hepworth and Megan Abbott, this twisted tale of domestic suspense delivers a riveting family portrait in which no one is what they seem and the skeletons in the closet are all too real, from New York Times bestselling author Megan Hart writing as Mina Hardy.
Blame the booze, her shaky marriage, her troubled son, or a thousand other things. Jewelann Jordan has one thing on her mind when she attends her class reunion, and that's making sure her old crush Christian Campbell sees exactly what he lost all those years ago. A late night, a hotel room, a rekindled flame that burns even hotter than it did back then. What could go wrong?
Everything.
The night with Christian isn't the first secret Jewelann has kept from her husband Ken, so one more shouldn't be much harder–except that Christian shows up without warning, seemingly determined to do his best to mess up Jewelann's life in any way he can. Revenge isn't so sweet when it bites you back, but Jewelann is determined to keep Christian from ruining everything she's worked so hard to keep safe.
When darker secrets emerge, even closer to home, Jewelann takes the chance to turn the tables on him. The more Jewelann digs for the truth, the uglier–and the deadlier–it gets. With dark twists at every corner and a plot that races to the finish line, We Knew All Along will have you up all night and breathlessly flipping the pages.